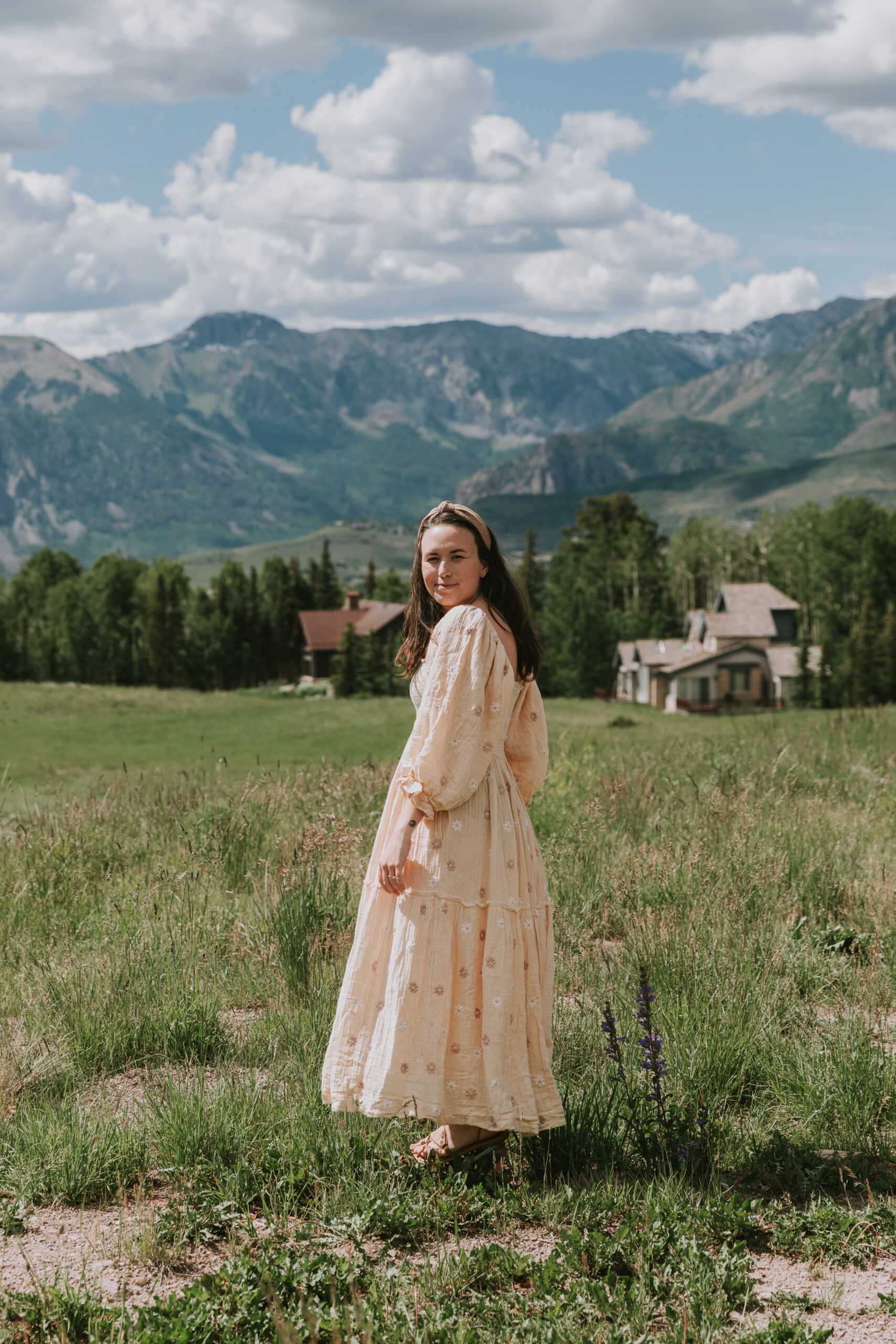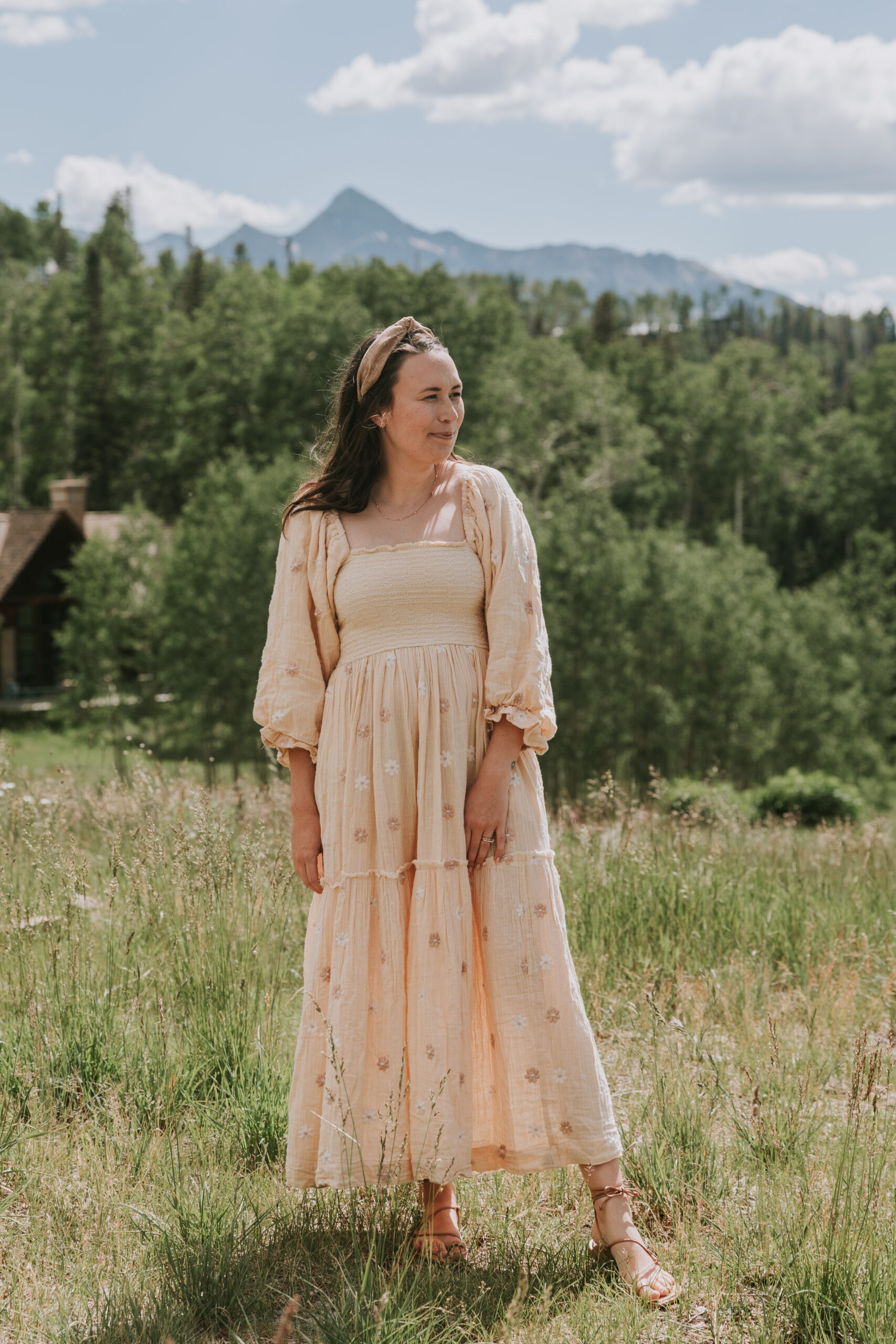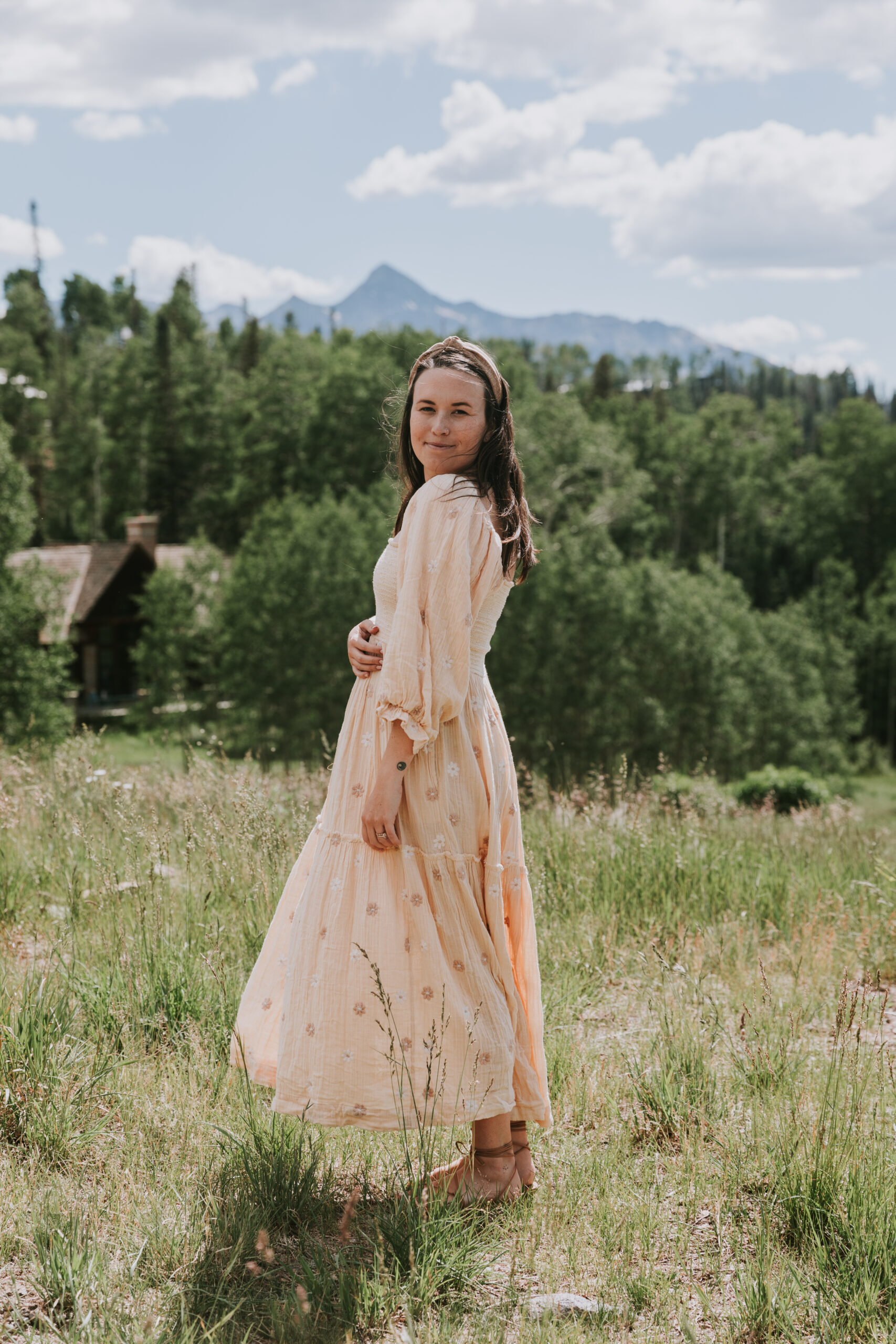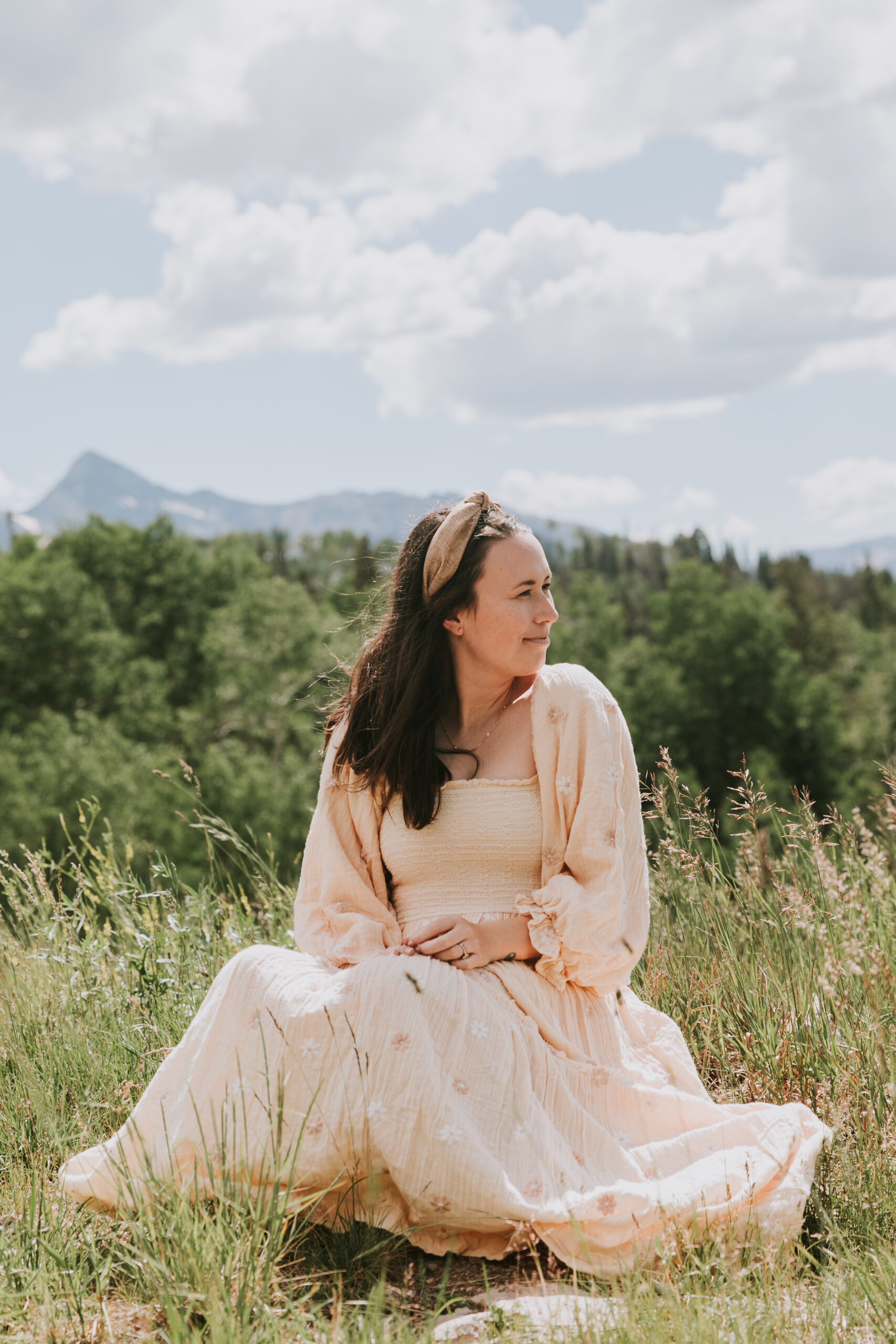 The hills are alive, with the sound of music…
Ha! I do feel like I'm in my own movie starring me while wearing this dress against the mountain landscape though. I wanted this dress for a long time but never bought it, then randomly saw this one all by itself in my size and on sale at Dillard's. It was meant to be.
Today is our last day here in Telluride, then we're off to my grandparents house for a few days then back home. I hope you're enjoying this capsule so far!