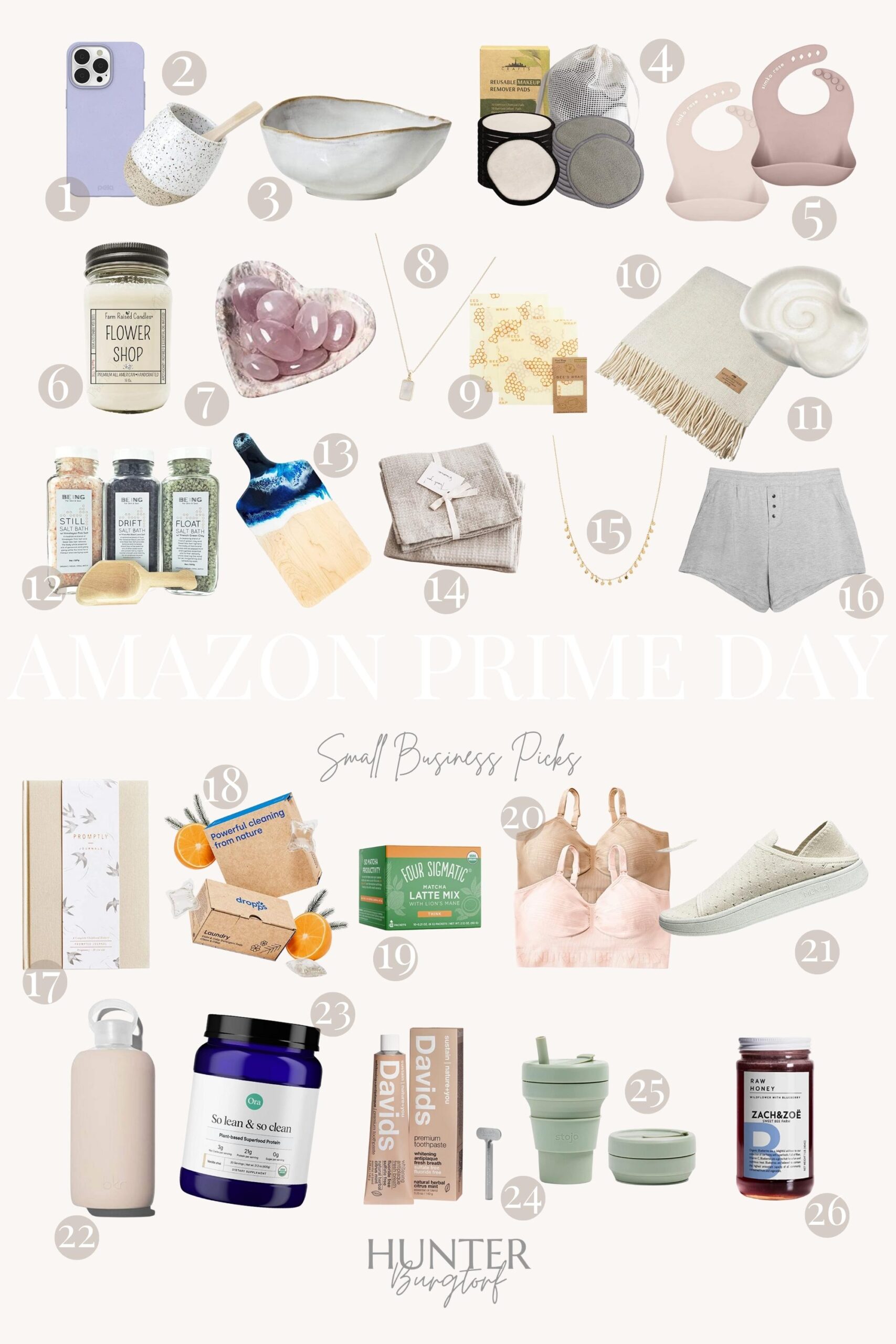 As you probably know, Amazon Prime Day is coming up (July 12th & 13th)! And while it's a great time to shop all the deals, it's also a great time to support small businesses on Amazon. I always recommend shopping directly with the company first, but I know this is a great time to order through Amazon with all the sales happening.
It's a cool opportunity to shop small and I thought I'd help you cut down on time by sharing the small businesses I am loving currently on Amazon (also look for the little "small business" badge when shopping!). Let me know if you snag any of the products I've mentioned!
And there you have it, my picks from small businesses on Amazon. I hope this helped you discover some new brands to shop and support not only during Prime Day, but any day!