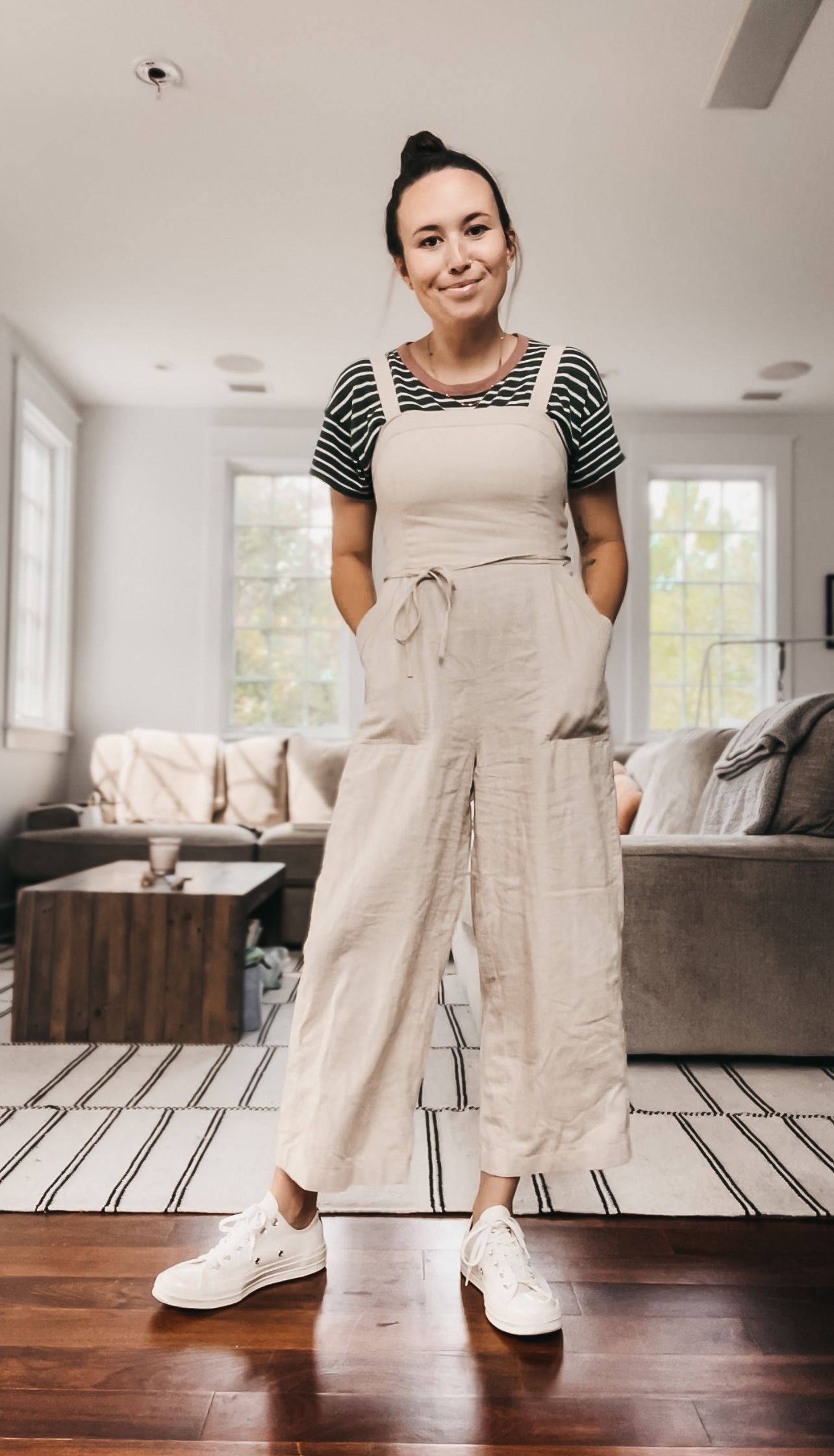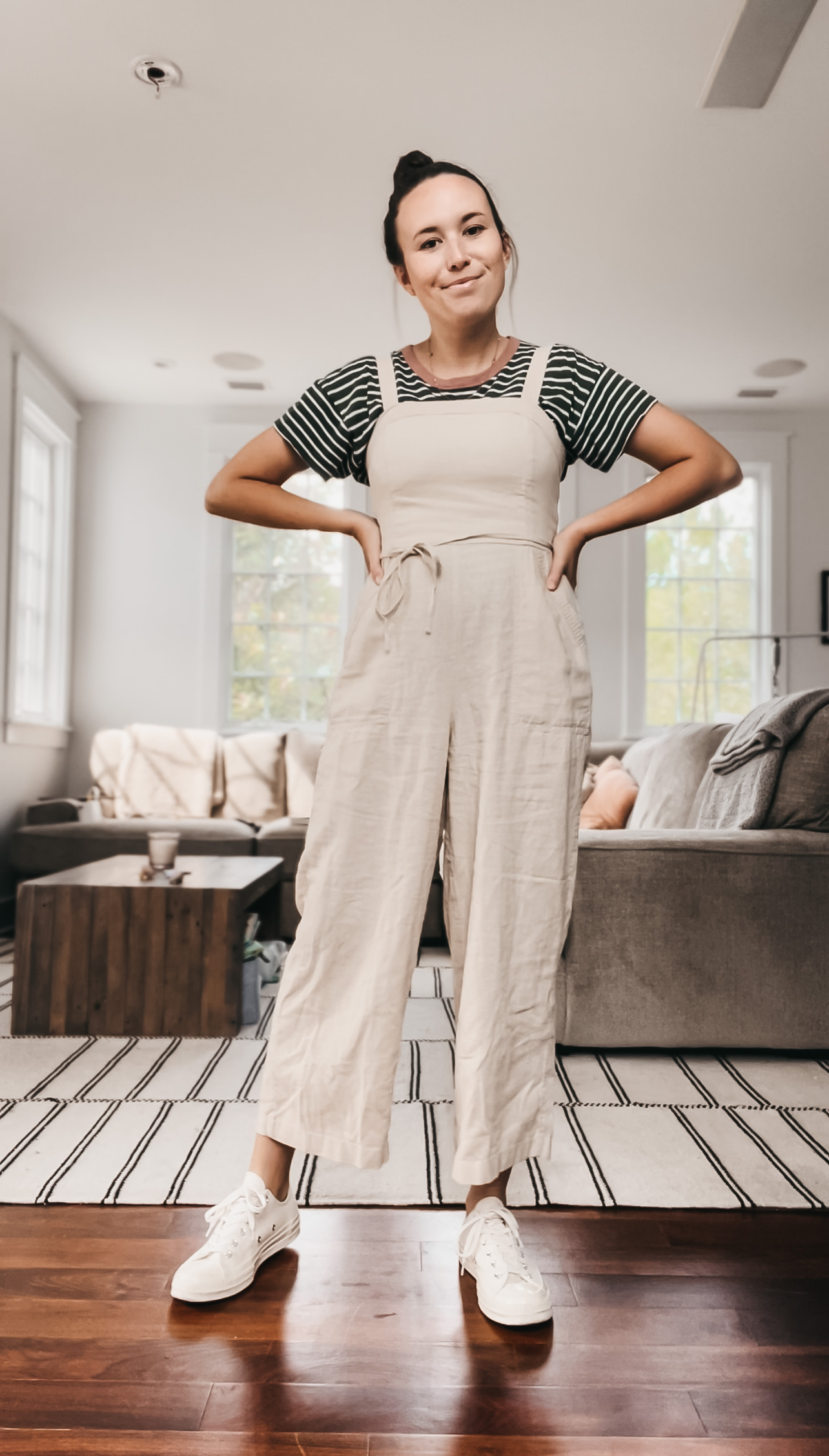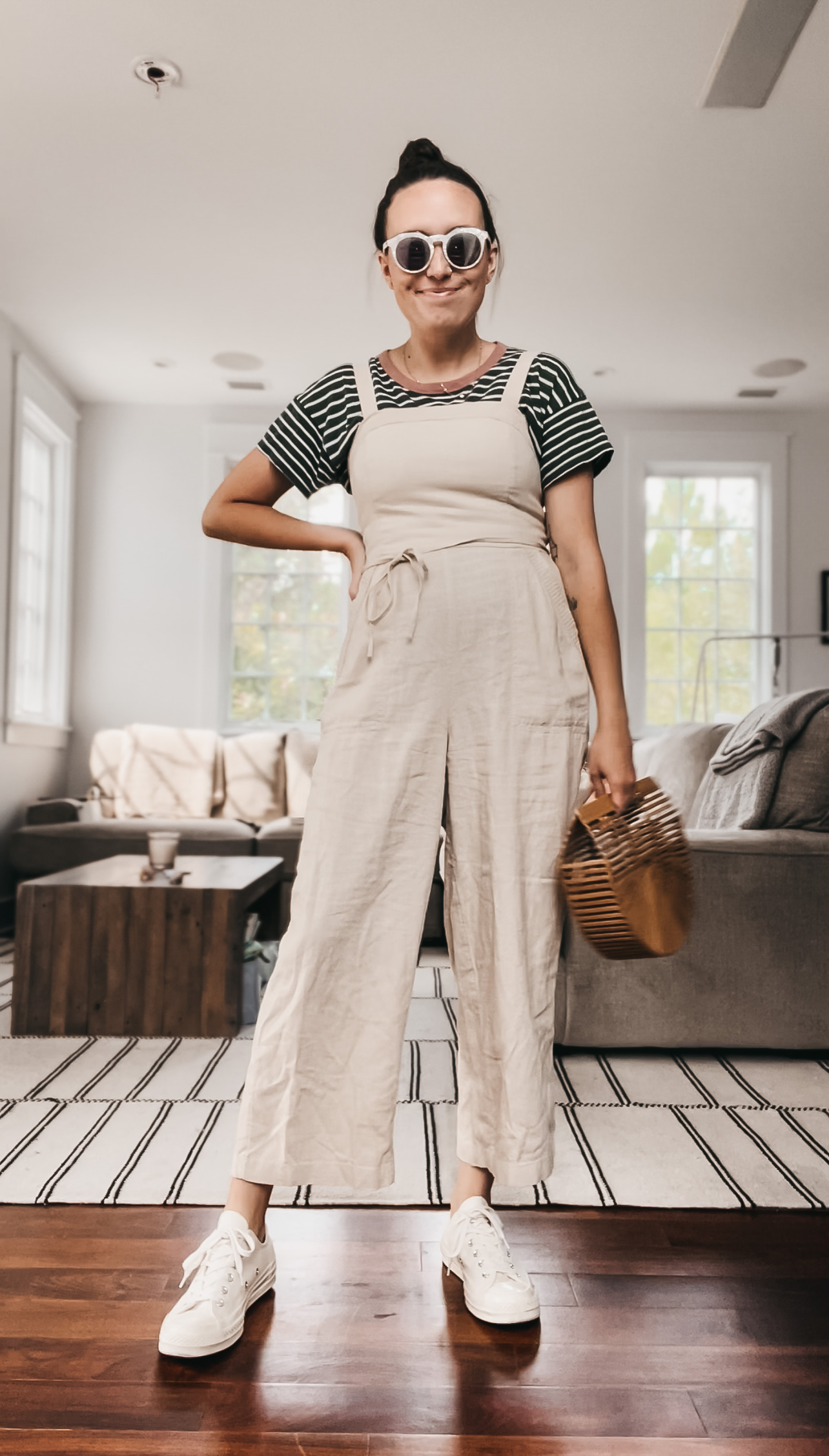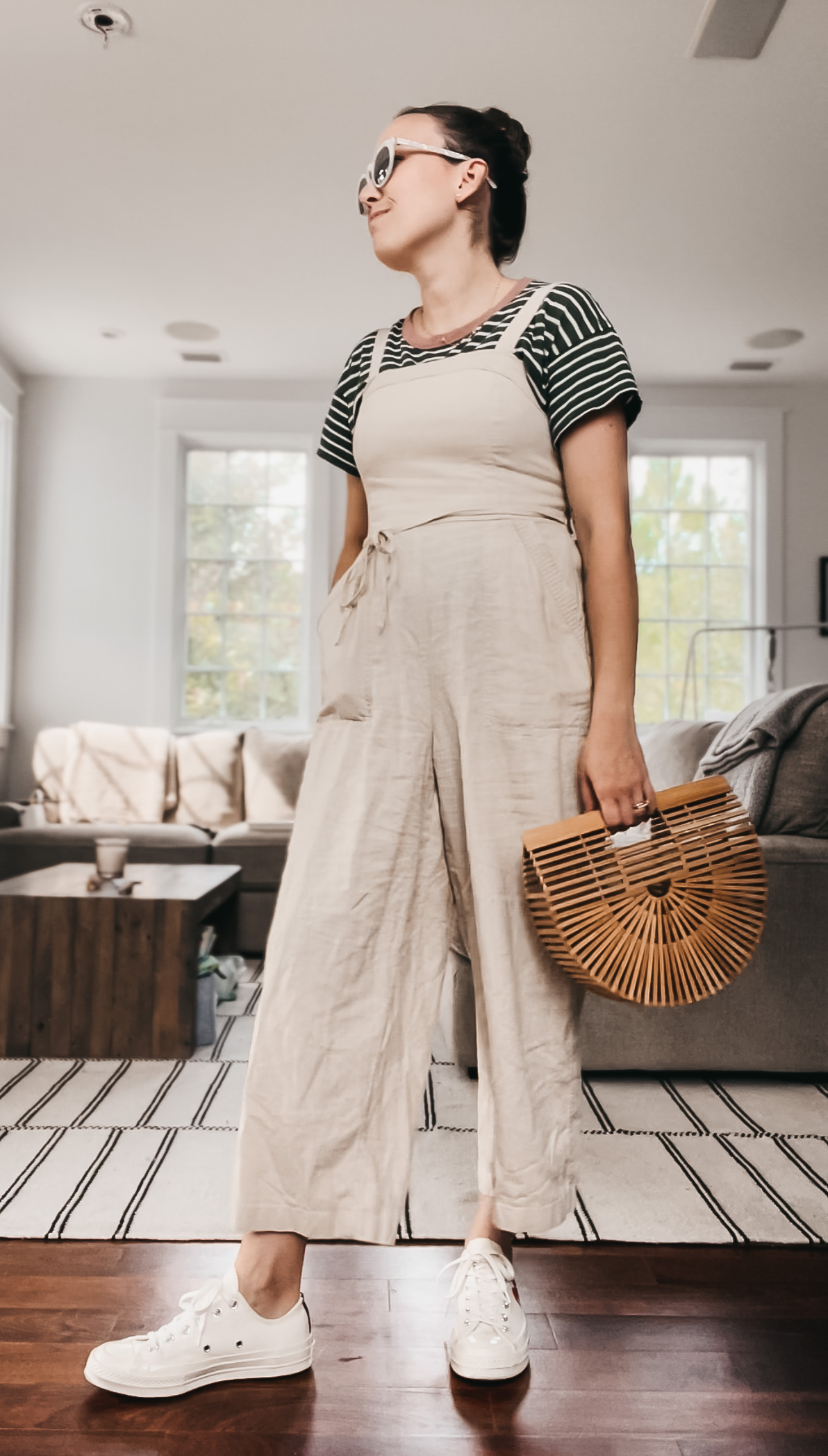 I got nap trapped, which is essentially when your child falls asleep on you or next to you and you can't move. It's low-key the best thing ever, so writing this from being curled up with my sleepy baby.
It's funny how your mood towards style can change from one day to the next. I'm not someone who has a diehard specific personal style, rather I like to play and try new things while sticking with my usual comforts.
Today's look feels like a more fun, younger look but it brings me back to my early days of mixing and matching different pieces. I used to always put t-shirts under dresses and jumpsuits just to make it a bit different, so I liked trying it out here again.
Are you a fan? Or is it too "young" feeling?
See the entire capsule wardrobe here.