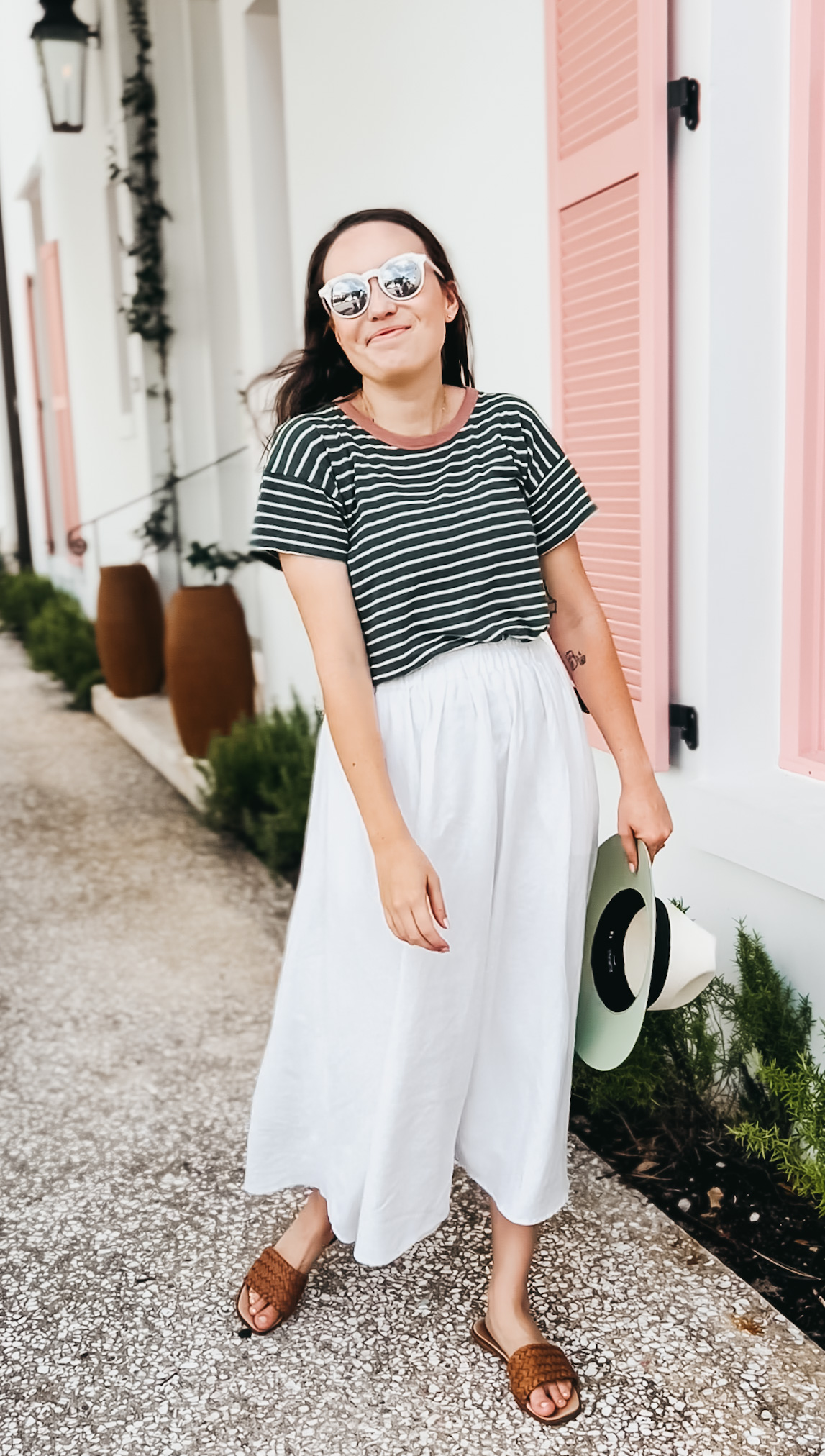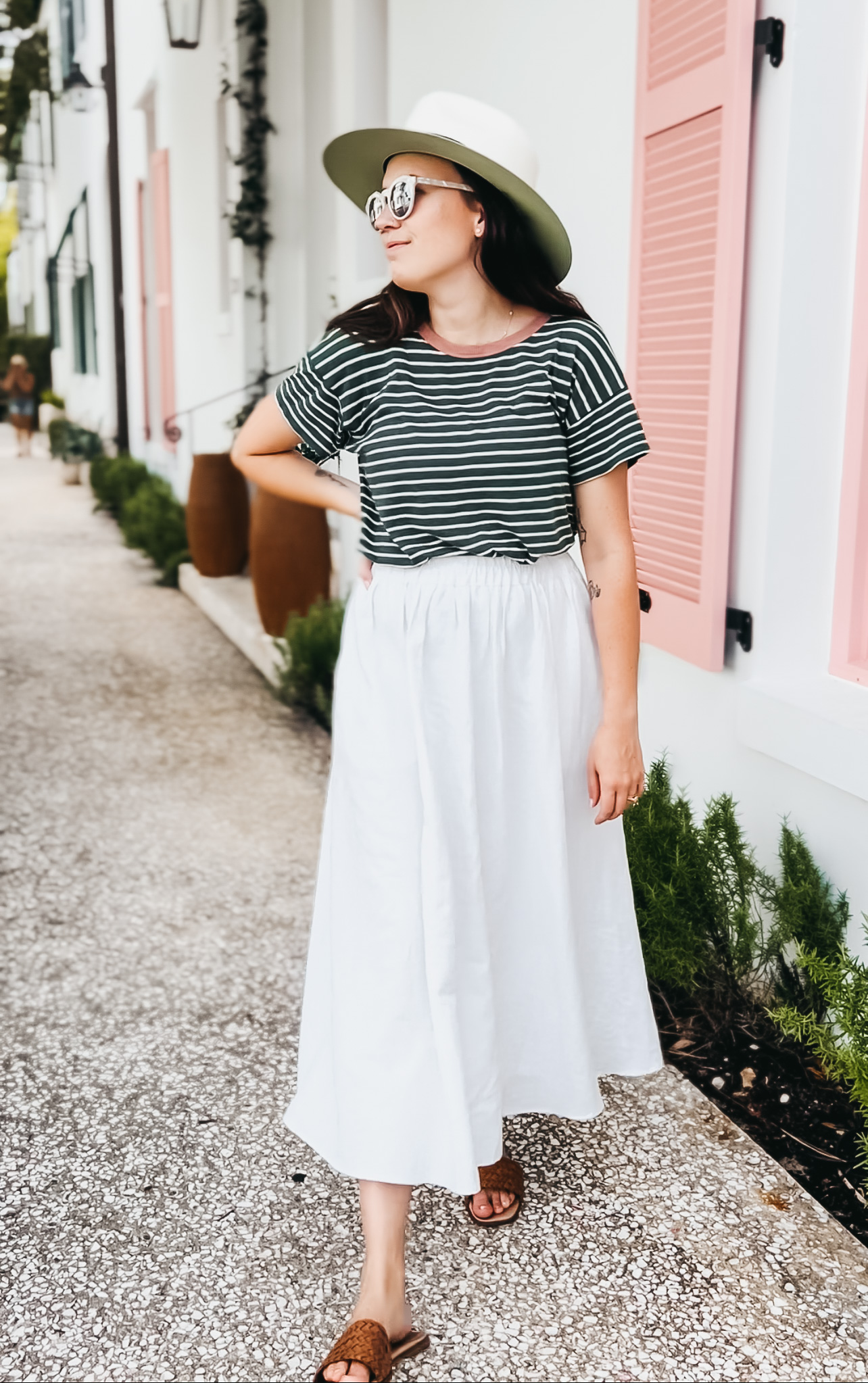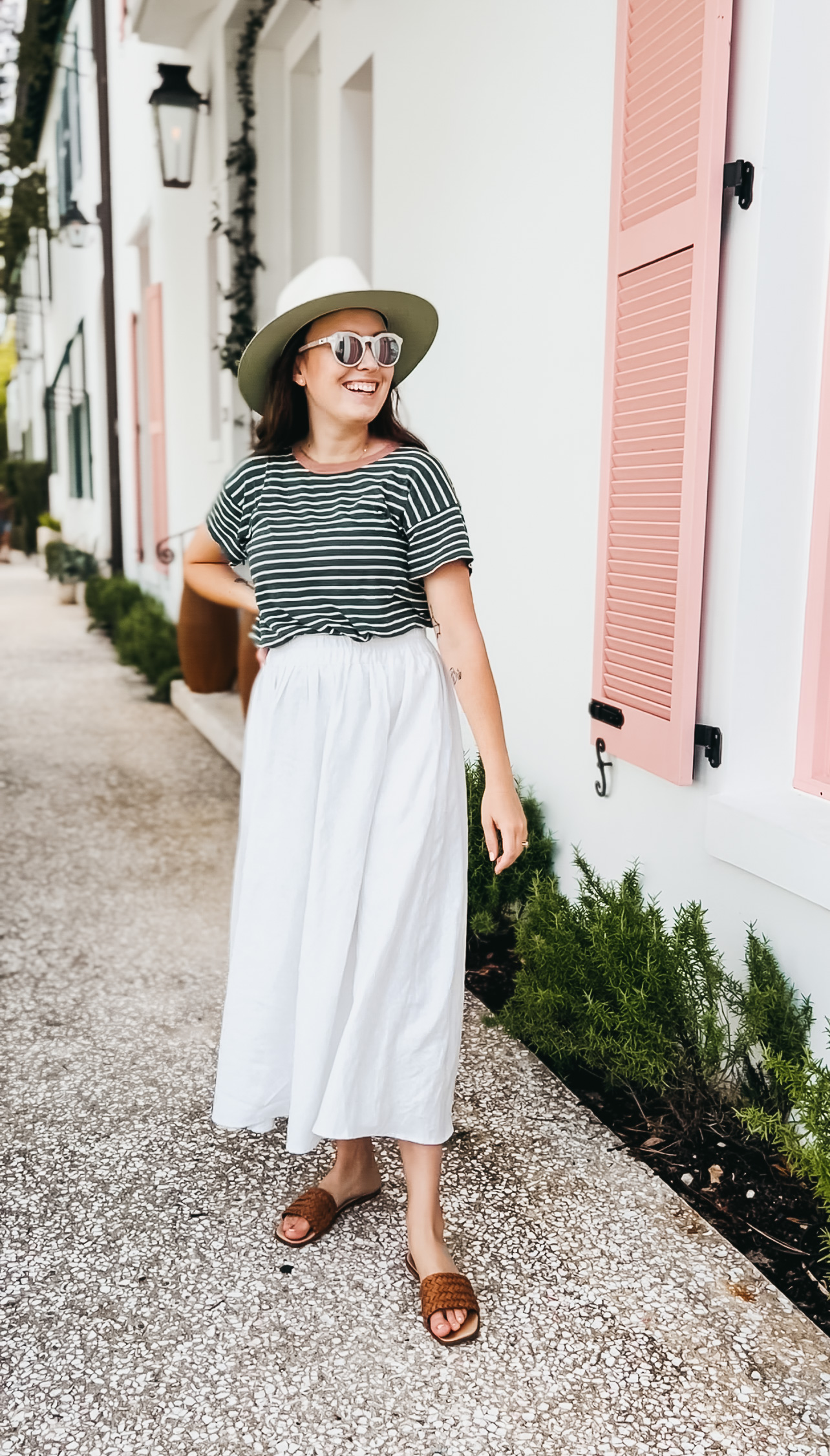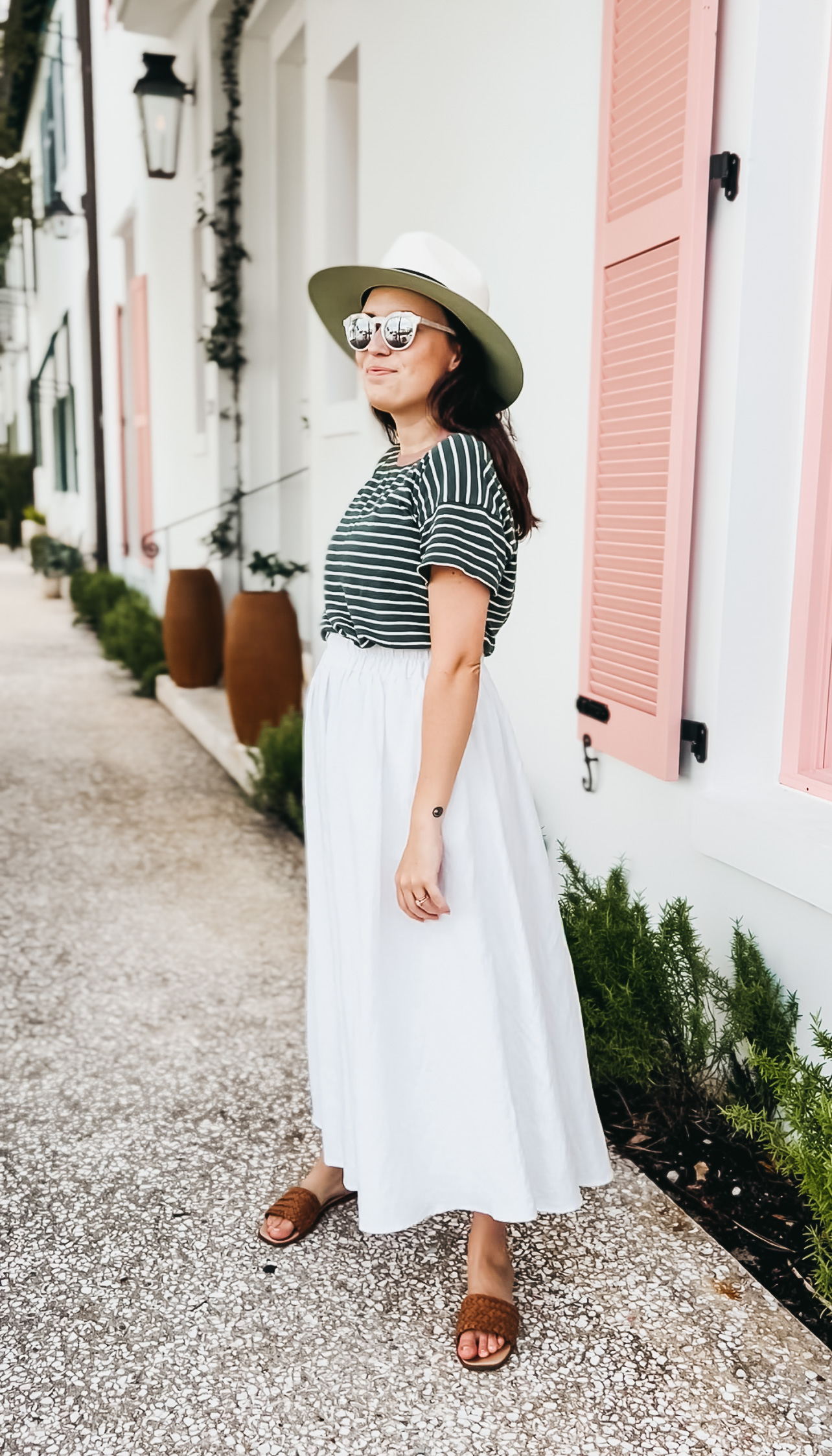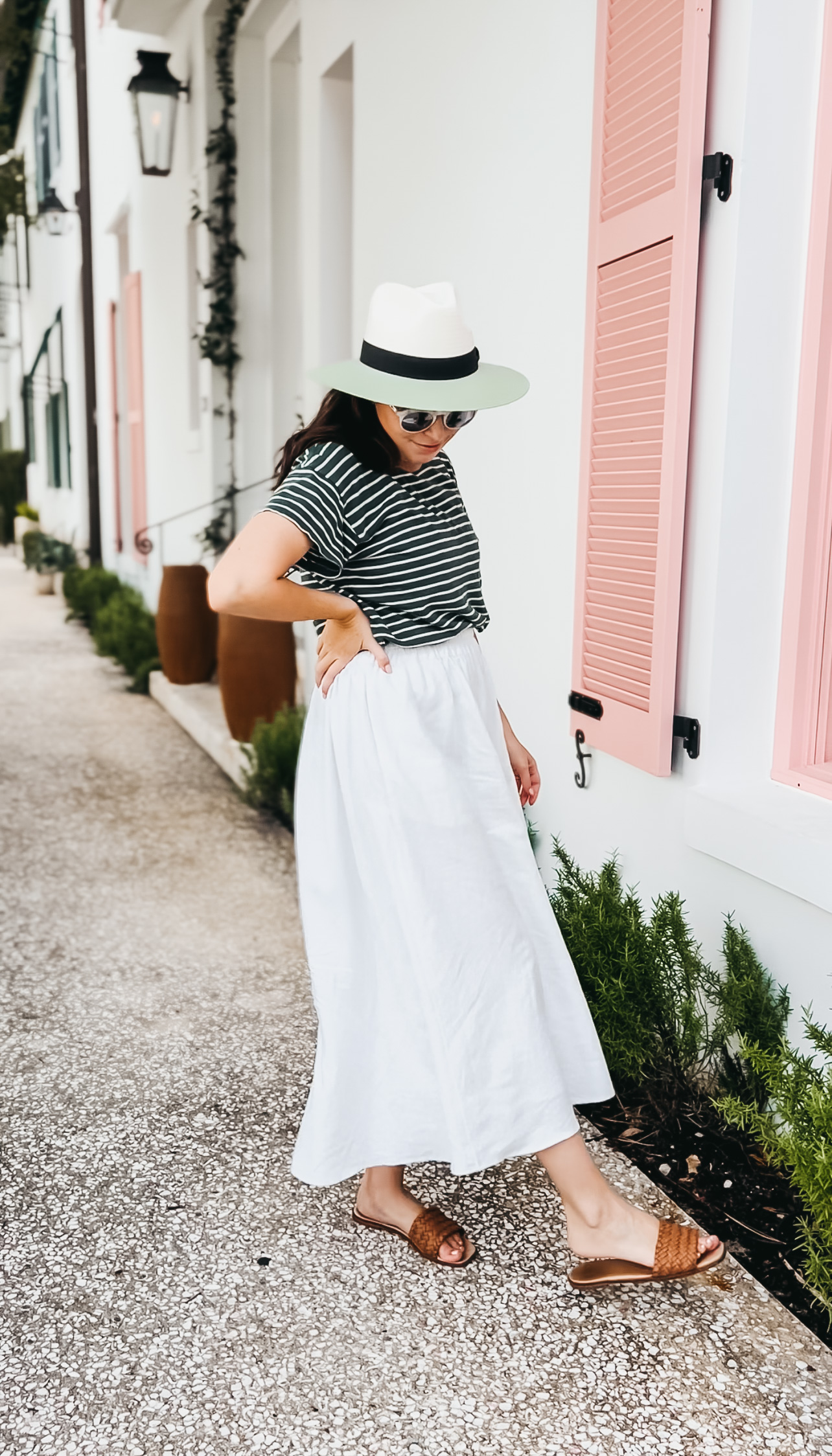 I may be biased, but I love this look.
It's easy, breezy, beautiful (finish that sentence) but really it's just an effortless way to look put together when you're running around with a baby and tired AF. T-shirts are my lazy girl look that I wear all too often, and I've loved a good striped tee for as long as I can remember.
At one point in high school, my best friend and I dreamed about starting a clothing company called Florals and Stripes (florals for her, stripes for me) because I was so obsessed with the pattern. Now, I choose a more modern approach to stripes and am not so nautical grandmother themed about it, but I still love a simple skinny striped tee.
I am usually a tee and jeans gal, but today wanted to look a bit more put together so I paired it with this white linen skirt and then simple slides and finished it off with this hat I love because hats truly take an outfit from chill to classic instantly.
Hope you like the look as much as I do!